Launching a newsletter on Product Hunt: an interview with Monica Lent (Blogging for Devs)
A conversation with Monica Lent, the writer behind Blogging for Devs. In this interview, we discuss launching a newsletter on Product Hunt, growing your newsletter using Twitter, and more.
Monica Lent writes Blogging for Devs. Check out the newsletter below, and follow Monica on Twitter (linked at the bottom of this post).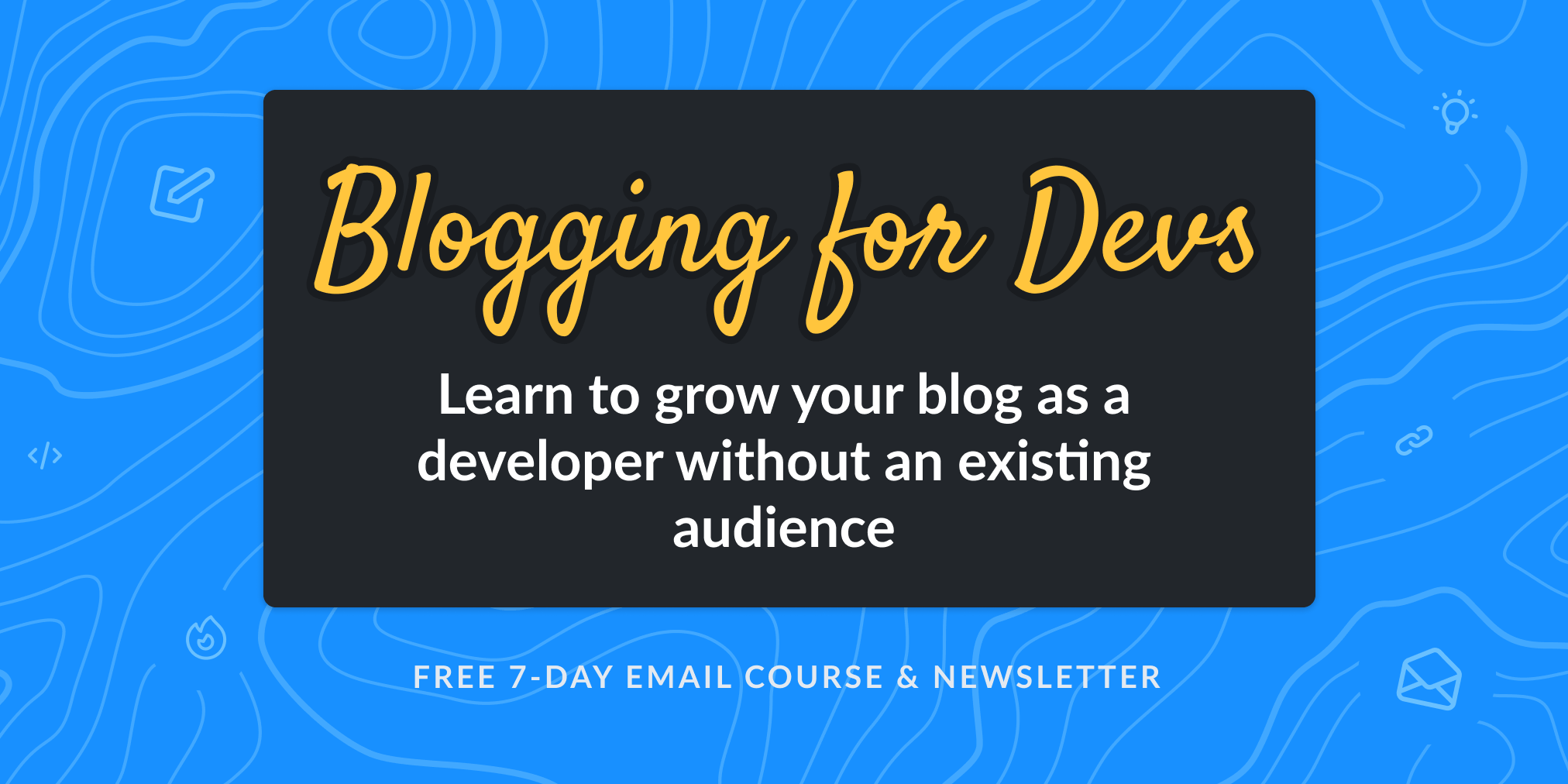 What's your background and what got you started writing your newsletter?
I'm a developer by trade, and have been coding for a very long time by now. For the last few years I've also been running a hobby travel blog, which helped me learn about writing online, SEO, and blog monetization. I also did a circuit of conference speaking, which helped me learn about creating content for developers. This combined experience has helped me write well-received dev-focused articles, so I started to help friends do the same.
After giving out tons of advice about how my friends could grow their tech and product management blogs (or those of their company's) and building their email lists, I realized what I was explaining could also be helpful for devs as a whole, too.
The newsletter was never meant to be a newsletter. I just wanted to test whether developers cared enough about growing their blogs to give me their email address :) Tried to follow the conventional advice of starting with a landing page before building a big product but now I have a newsletter 😂
How many people are reading your newsletter right now? Are there any other stats/numbers with your newsletter that you're excited about?
Latest newsletter went out to about 2.9K people, though about 3.6K are on the list total -- just a lot of people are currently in the course and I don't send them the newsletter until they've finished the course. Open rates are pretty consistently over 50%. The conversion rate for people who visit the homepage is generally 20-30%, though I've seen as high as 50% depending on the channel.
How are you growing your newsletter right now?
Just a pinned tweet on my profile and occasional content on the BFD blog, though the content there isn't really designed to convert people into the newsletter (my analytics don't show massive signups there). I'd probably have to write different content if that was my goal, and right now my goal is to provide value for existing subscribers so it's a bit different from an intent perspective.
Based on responses to the welcome email, a lot of people also come from personal recommendations which is obviously the coolest!
How long did it take you to write and launch the first version of your email course?
Three weeks. I went through 2.5 versions of the course and had about 8 people trial run it and give me feedback.
What do you use to build/design your email course?
ConvertKit. Ed. note: check out our posts on ConvertKit.
How long ago did you start planning the Product Hunt launch?
I didn't do much planning at all. A friend told me that a newsletter he launched on PH did better than his other products, so I thought -- why not? I probably decided I was going to do it about 2 weeks before actually doing it, but the actual prep work was minimal.
How did the launch go? Is there anything you did (or didn't) do that you would recommend other people do?
The main thing is that I didn't launch on PH originally. I first launched on Twitter a few months earlier, and by the time PH rolled around, people were happy to thank me for the email course by leaving kind feedback on the launch page. This would definitely be my main tip: Focus on relationships with your readers and helping them first (even if it means HOURS of email and basically doing free consulting) and getting to a certain size before doing a Product Hunt launch. That's what worked for me at least.
What's next for Blogging for Devs?
I have a private, invite-only community which has about 100 of the subscribers in it. I want to invest more in that and convert it to paid for future members. When I announced that over 2.5 months ago, the list was less than 50% of the size (and then, of course, only about ~50% of people saw the email), so I think that re-launching it under a paid model and sending it to recent "course graduates" will work pretty well? I'm not interested in making it huge or making a ton of money from it, just getting the right people inside who are serious about blogging.
I considered a paid newsletter but realistically I can't write a new article every week up to my standards.
Otherwise, I'm also cooking up a few SEO plays, which I want to pursue so I can start getting organic traffic to the website. Most people who visit the website now are either already subscribers or from Twitter, but obviously at some point most of my current, active Twitter followers will know about the course and the channel will become less effective.
Lastly, I'm also thinking about angles for productizing Blogging for Devs. Or at least, building some products on top of it. (I plan to build them in public so anyone who's really interested in following along can find me on Twitter.) Not ready to share that just yet, but it's coming in the next few weeks :)
More resources from Monica 👇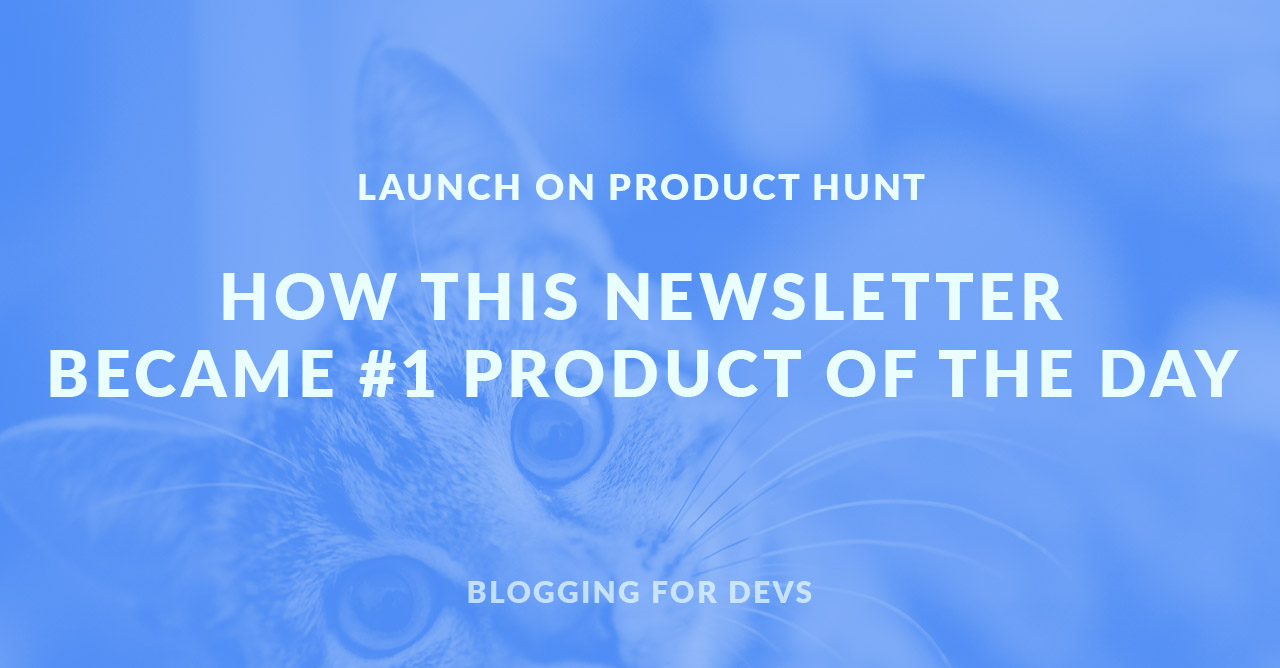 Mailing List Hackers Newsletter
Join the newsletter to receive the latest updates in your inbox.
---